At Home Learning Packets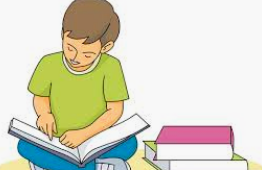 ---
Cumberland County Schools has released a set of continuing learning packets for students. They can be found using this link:
At Homestead, we have previewed the packets, and in order to provide resources from all areas of curricula, we have added some suggested additions:
Homestead Grade Level Packet Additions
Remember, none of this is required. However, we encourage you to keep your children engaged and learning. We want you to also spend time as a family and explore. You'll notice that many of these resources are explorative and exciting. As a general rule, we are suggesting the following learning times each day. We do not want students and/or families to be stressed by this work, but to enjoy the time together!
PreK: 30 minutes daily
K-1: 45 minutes daily
2-3: 60 minutes daily
4-5: 90 minutes daily
6-12: 30 minutes per content area (not to exceed 2.5 hours)
Please use your teacher's office hours to ask questions about the content and get support on the learning.